Builders Cleaning Adelaide
Professional builders cleaning is essential whenever you are handling newly constructed site to any client. Brightzone cleaning helps in getting best builders cleaning Adelaide for your site with a highly professional team of cleaners.
We will help in clearing out all dirt and dust, additionally providing stunning quality results. We ensure your site is clean and dirt free before you handout it to someone else.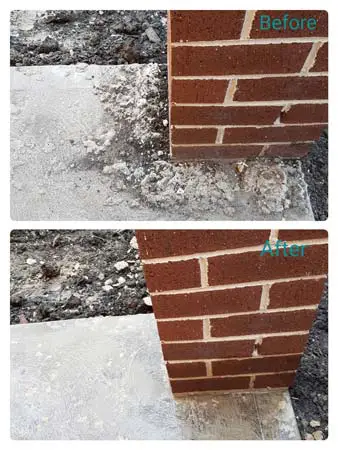 After Builders Cleaning Service In Adelaide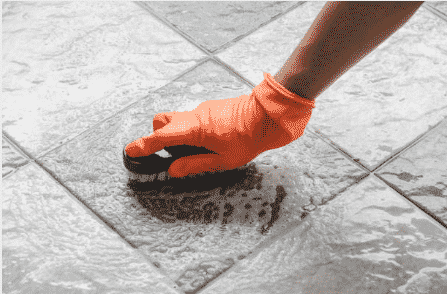 Surface Cleaning
We clean the surface and remove dust from window frames, door frames, skirting boards properly.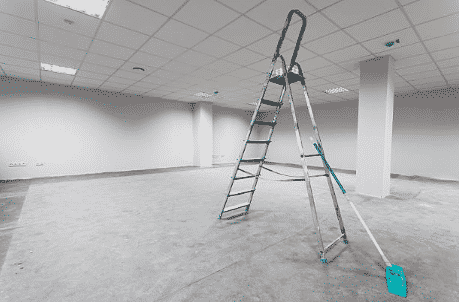 Wall And Ceiling Cleaning
We are expert in providing exceptional window cleaning with the help of our professional building site cleaner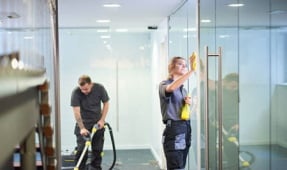 Window Cleaning
We clean the walls and ceiling thoroughly and remove all the build-up dust from walls and produce quality results in cleaning.
Floor Cleaning
Our expert team clean the floors and polish it, it involves cleaning and polishing tiles, floorboards, marbles etc.
Why Is It Essential To Do Builders Cleaning?
Only professional cleaners can help in cleaning the dust and debris that is left out after construction work. Builders cleaning Adelaide thus becomes an essential part of the process.
Mentioned below are reasons for opting for builders cleaning:
Removing toxic agent by In-depth cleaning – The construction site is always left with dust and debris which needs in-depth cleaning, as this poisonous dust is known as silica is dangerous to inhale and is prone to get fire.
Comprehensive Work – With the detail-oriented work, we work towards evaluating the whole construction site and produce the best results.
Dust and debris removal – All the waste that is after construction, for example, pieces of wood, debris, dust, concrete needs cleaning thoroughly for a cleaner environment.
Highest standards of cleaning – We use the highest standards cleaning methods to complete our task, thus removing all the debris and construction waste.
Get a fresh look for the property – To get the new look for your site and to enhance its overall appeal, you can opt for after construction cleaning.
For avoiding potential risk – The construction site has a lot of debris, dirt and dust around which can harm the people working around, that is why is essential to get it cleaned by an expert builders cleaners.
What Is Brightzone Builders Cleaning Adelaide Process?
We always tend to provide our best results for every project and fully understand the cleaning needs and requirements for builders cleaning entirely.
Mentioned below are the steps involved in the builders cleaning Adelaide process:
Inspecting onsite: The first step of the builders cleaning process consists of the inspection of the site and further preparing a cleaning schedule based on your requirements.
Approval of quote: The next step is the approval of the quote and visiting the onsite to begin the work.
Work in progress: This step includes the actual work like following the work schedule and getting rid of the dust completely. Our cleaning after building work produces exceptional quality results.
Produce results: We have quick turnaround time, we ensure quality results and make sure to complete all the builders cleaning task at a fixed timeline. Additionally, our after builders cleaning prices are affordable.
Frequently Asked Questions
How do you clean property after construction?
Cleaning the property after construction involves putting rubber gloves and dust masks, wiping the ceiling in each room with a damp cloth. Vacuuming the window track. Additionally cleaning window, drawers and cupboard.
What is sparkle clean?
Sparkle cleaning other name is Handover cleaning. It includes in-depth final cleaning of a new building or renovating project. It involves the cleaning of areas like walls, flooring, fixtures and fittings and sometimes furniture when required.
How much is the charge for builder cleaning?
Builder cleaning prices vary depending on the construction site; the average cost for a residential job is $500-$900. For commercial cleaning, budget varies and ranges from $0.10 – $0.50 per square foot.
What does post-construction cleaning mean?
It is also known as builder cleaning, after builders cleaning and post-construction cleaning. It involves cleaning the entire area from top to bottom, dust, residue and windows are only a small part of the cleaning process as a whole.
How much time does it take for builder cleaning?
The builder cleaning time is dependent on two factors the area of the property and the no of the cleaners working on the project. With four cleaning workers working on 1000 square feet, the project would get clean in one hour.
Are your services insured?
Yes, we have proper insured services. We have a reliable and experienced set of cleaners who are hired after checking.
Do I have to provide the cleaning materials?
No, Material is included in the cleaning service or in cleaning final price.
Can I be provided with a quote over the phone?
Yes, we can provide the cleaning quote over the phone as per your requirement.
Get Quick Quote
We are one of the best after builders cleaning service providers in Adelaide. and just one call away, get a quote over call and confirm your booking.