Aged Care Cleaning In Brisbane
Maintaining an aged care centres is quite a tough task, and some unique challenges come when you think about cleaning the aged care centres. Now you don't have to worry at all, experts' cleaners at Brightzone cleaning services will clean all the areas of aged care efficiently. Our aged care cleaning service in Brisbane provides best in class services with the highest level of sanitation and cleaning.
Cleaning is an essential consideration for daycare care centres. We are one of the best-aged care services in Brisbane, which offers guaranteed results.
Services Offered By Brightzone Cleaning Brisbane For Aged Care Centres Are
The End of lease cleaning is a type of deep cleaning that is done when a tenant moves out from a rented house. It is also known as Bond cleaning or move out and is a mandatory requirement made by the property manager and the owner to get your bond money back. It is done before the new tenant moves in the house.
If you are looking to get back your deposit money, then you should opt for this professional cleaning services. These services assure a 100% guarantee for bond money.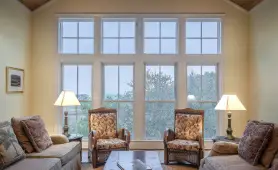 Window Cleaning
Our expert cleaners thoroughly clean the window from inside and outside, these provide natural light and thus, after cleaning it gives a clear view with a lot of natural light.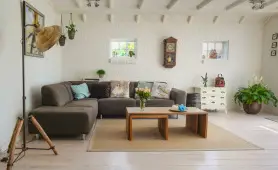 Carpet Cleaning
Carpet cleaning is a critical cleaning area of aged care, and it tends to get dirtier with a lot of people visiting the centres. Carpet cleaning includes steam cleaning of the carpets and making it dust-free.
General Maintenance
General maintenance includes the dusting, wiping and mopping of all the area which are not regularly cleaned.
Room Cleaning
It is the most critical area to clean, as the old people spend most of the time here. This area needs detailed and deep cleaning.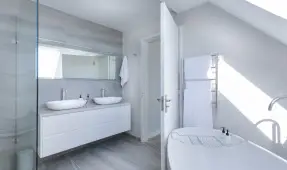 Bathroom Cleaning
We have to make sure the cleaning of the bathroom is done right, as it the place which needs disinfectant.
Resealing Hard Floors
Our cleaning service also does the resealing of the hard floors, with continuous usage, the floor often gets damaged; thus, our cleaning experts will fix this problem.
Aged care cleaning services over others?
We provide the best-aged care cleaning facilities in Brisbane, with the help of our expert cleaning staff we will make sure to get the place clean efficiently and quickly. Some compelling factors for choosing our services
We do regular quality assurance inspection for better results.
We do monthly cleaning checkups of the aged centres.
100% customer satisfaction other than that we quickly respond to the customer's queries.
Our cleaning services are completely hygienic and safe.
We have reasonably competitive prices as compared to others.
We have a quality management system that helps in developing a suitable cleaning process.
Additionally, we believe in building the relationship first rather than thinking about anything else.
Besides This, We Regularly Clean The Following Areas On A Daily, Weekly Or Monthly Basis Depending On Requirements
Medical rooms
Bathroom Area
Facility maintenance area
Pressure washing of hard stains
Sitting area
Kitchen area
Recreation room
In addition to it, aged care cleaning needs extra care and details as it involves old age people. We understand that the aged care facility is unique and need extra attention. Thus, we provide the best services with 100% satisfaction guaranteed.
There are some unique challenges also that we face while cleaning like this cleaning is only done in the day time, working around people and high cleaning standards. However, our expert cleaners makes the cleaning process easy.
For us, the security of age-old people is essential, and we ensure that our cleaners are well trained and experienced. Our services effectively balance the need for cleaning at a low cost and continuously strive for the best. Chose BrightZone cleaning services for attaining best cleaning services.
Frequently Asked Questions
How often do aged care centres need cleaning?
Generally, aged care centres require deep cleaning with safety measures. Cleaning can be done regularly; besides this, it can be done on a weekly and monthly basis depending on the requirements.
Do you use Eco-friendly cleaning products?
Yes, we care about the environment and use our Eco-friendly and non-toxic cleaning products for cleaning purposes. Although, we do use chemicals for cleaning that too is non-toxic.
How much do you charge for aged care cleaning?
The cost depends on the factors like a number of cleaners working and area of the aged care centre. Generally, the cost ranges from $25 – $50 per person on an hourly basis based on your requirements.
Is your cleaning service insured?
Yes, all our cleaning services are fully insured. You don't have to worry. We are one of the best in the cleaning industry and provides quality services for aged care facilities with guaranteed results.
What is a payment option for the cleaning services?
Payment of the cleaning services can be made from cash as well as cards. We accept all type of cards issued from banks. Our payment policies are smooth and anyone can pay cleaning charges by cards.
Quick Aged Care Cleaning Quote
If you are looking for a professional Aged care cleaning service in Brisbane for your home, look no further than Brightzone Cleaning. We are reliable, friendly, well trained and also respectful to all our clients. We also know our industry well and can offer advice on a range of protection products.