Childcare Cleaning Brisbane
Childcare centres need proper sanitization as kids are involved here, these centres need the appropriate area for kids to play, engage. These kids come from various backgrounds and different households and bring in a lot of bacteria. Childcare cleaning in Brisbane is just like are the house of a large number of bacteria.
Our child care cleaning service of Brightzone Cleaning services provide best in class services with the highest level of sanitation and cleaning.
Cleaning is an essential consideration for childcare care centres. We are one of the best cleaning child care service in Brisbane and offers the best results.
Services Offered By Brightzone Cleaning Brisbane For Childcare Centres Are
Window Cleaning
The window provides natural light, and the window cleaning service cleans all the dust from the windows and gives a clear view with a lot of natural light.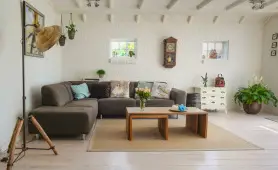 Carpet Cleaning
Carpet cleaning is critical as a child tends to play a lot in carpet, our services keep the floor clean and tidy and prevent the growth of bacteria.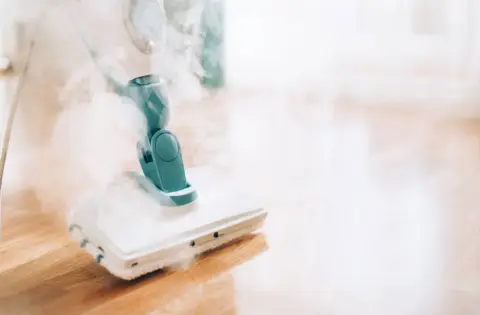 Steam Cleaning
This type of cleaning clears all the dust from the floors and kills bacteria that affects the health of the child. It prevents the growth of bacteria and germs.
Bin Cleaning
Cleaning the bins is very important as it can be hazardous for the kids if we don't clean them. Our cleaning services remove all the bacteria and mould and remove the smells and odours.
Childcare Cleaning Services?
We provide the best childcare cleaning facilities. Our cleaning services are quite affordable and provide the best service experience. Some factors for choosing our services:
Regular quality assurance inspection – We do a routine quality check of the areas and inspect the areas daily.
Monthly cleaning audit– Every month, there is a cleaning audit done by our cleaning company.
100% customer satisfaction – Our customers are happy with our services and give us good feedback, thus we provide 100% customer satisfaction
Respond quickly to all the issues – Whatever the problems that you are facing, we are ready to help you in every situation.
Guaranteed response from our customer service – We have dedicated customer service who help resolves all your queries.
Best practice quality management system – We have a quality management system that helps in developing the cleaning process.
Right solutions at the right price – Our cleaning prices are affordable; we charge the best rates for cleaning service as compared to others.
Believe in building a relationship – Cleaning services is not a transaction for us, but we believe in building the relationship first.
Besides This, We Regularly Clean The Following Areas On A Daily, Weekly Or Monthly Basis
Cleaning and sanitizing bathrooms (include sinks, tubs and toilets)
Infant / toddler rooms
Diaper changing areas
Sitting rooms
Living rooms
Furnished items
Playrooms for kids
Dining areas
Furniture fixtures
Isolation room and discharge cleaning
In addition to it, childcare cleaning needs extra care and details as kids are involved here. We understand that the childcare facility is unique and need extra attention.
We take the security of the kids very seriously and ensure that our cleaners are well trained and experienced. Our services effectively balance the need for cleaning at a low cost and continuously strive for best. It would be best if you chose BrightZone cleaning services for exceptional results.
Frequently Asked Questions
How often should we clean childcare toys?
So much dirt and dust tend to gather in the area where the kids play with the toys. The kid's toys should be cleaned regularly as they are more prone to disease. These toys should be wiped from the damp cloth.
How to disinfect the toys?
It is very important to properly clean the toys, these toys can be washed with the help of the disinfectant and cleaning agent, for kids toys you can use the Eco-friendly products for safety purpose.
What are the charges for childcare cleaning?
Childcare cleaning needs a lot of detail and deep cleaning. The charges for cleaning childcare ranges from $25 -$50 depending on number of workers, the area of the space that needs cleaning and further requirement of the clients.
Are your Cleaners police verified?
Yes, all our cleaners go by complete police verification, their background is thoroughly checked and they are safe to work around kids. You can choose Brightzone cleaning services without any doubt.
Do you bring your own equipment and cleaning agent?
Yes, we bring our own cleaning agents and tools for cleaning. As we need advanced tools and techniques for cleaning and they are readily available with us.
Quick Childcare Cleaning Quote
If you are looking for a professional Childcare cleaning service in Brisbane for your home or business, look no further than Brightzone Cleaning. We are reliable, friendly, well trained and also respectful to all our clients. We also know our industry well and can offer advice on a range of protection products.