End of Lease Cleaning Melbourne
Moving out to a new house can be a typical task, especially when you have to clean the entire house to get your bond back.
Let Brightzone end of lease cleaning service be your helping hand for a thorough end of lease cleaning in Melbourne
End Of Lease Cleaners in Melbourne
Brightzone cleaning has a professional and experienced end of lease cleaners team. Our end of lease cleaners follows Australia government guideline at the time of the end of lease cleaning. At Bond Back cleaning Melbourne, we use advanced tools and products to clean your property. We complete cleaning work according to your requirement, and we follow the real estate approved checklist to meet the expectation of the property manager.
End Of Lease Cleaning Process
We are not like any other vacate cleaning Melbourne services; First, we visit your property interior and exterior and suggest which cleaning requires cleaning. At the inspection time, we found houses are in good condition and require only a touch-up of professional cleaning services. In some properties, deep cleaning is required to remove those stubborn stains that had been there for years and never been addressed.
We provide a 100% Bond Back Guaranteed in End Of Lease Cleaning Melbourne!
End Of Lease Cleaning Melbourne Services
We offer the most convenient move out cleaning in Melbourne, which assures peace of mind. Our motive is to provide the best
insured and licensed end of lease cleaners.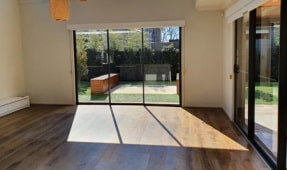 House Cleaning
Our House Bond Cleaning covers all the areas in the house, including the kitchen, bathrooms, bedrooms, living, hallways and entranceways.
Carpet Cleaning
Our carpet cleaning Melbourne service uses the most advanced products and equipment. We also clean to Australian National Standards so that your carpets remain in top condition.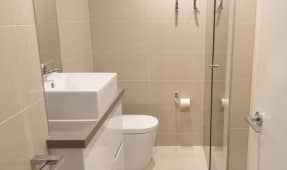 Bathroom Cleaning
Our highly trained staff members are equipped with the latest cleaning tools and knowledge to effectively clean and disinfect any type of bathroom surface.
  
Oven Cleaning
Our oven cleaning service restores the shine to your Oven & BBQ as the original one.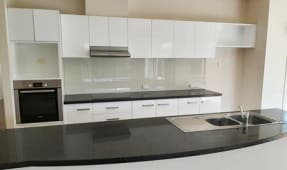 Kitchen Cleaning
Our cleaning staff are trained to clean every corner of the kitchen, from cook tops and exhaust fans to storerooms.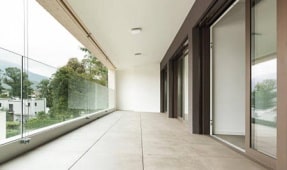 Balcony Cleaning
Our balcony vacate cleaning service includes sweeping and mopping done by trained professionals.
Want to get your bond back?
Hire us for a stress-free bond back cleaning service. Our dedicated bond cleaning team will do your apartment cleaning and provide a guarantee to get your bond back money.
End of Lease Cleaning

Checklist
General Area Cleaning
Clean the entire floor.
Remove Cobwebs and any other mark.
Clean fans, Air Conditioners and filters.
Clean walls, switches and light point.
Clean cupboards, drawers and shelves.
Light fittings and fixtures are clean.
Clean doors, windows and blinds.
Floors and carpets clean and mopped.
Kitchen Cleaning
Inside and outside, clean the cupboards.
Clean cooking stove nicely.
Remove grease from switches.
Door, skirting, and frame will clean.
Complete Oven cleaning with no smell.
Clean sink including drain holes, drainers.
Canopy exhaust hood and its filters will clean.
Sparkle the Kitchen slabs
Bathroom Cleaning
Clean and wipe the bathroom walls.
Complete cleaning of an exhaust fan.
Clean shower curtains and shower trails.
Remove dust and marks from cupboards and drawers.
Sparkle your bathroom switches.
Cleaning bathroom tiles and bath tube with scrub.
Clean entire sink and polish all tapware and towel rails.
Sparkle mirrors and windows tracks.
Laundry
Water dryer cleaning both inside and outside.
Cleaning cupboards and drawers inside and outside and on top.
Clean dust from blinds.
Complete cleaning of laundry tub, cabinets, shelves, drawers and taps.
All walls, windows, window tracks and floors clean.
Wipe off the outsides of your washer and dryer.
Clean any countertops and wipe out the laundry sink, if any.
Benefits of Hiring Vacate Cleaning Service
One of the key benefits of hiring end of lease cleaning Melbourne company is to secure your bond amount.

Hiring a professional vacate cleaning company will help you to save your money.

Professional end of lease cleaners know the cleaning tactics and ensure that you will get your bond back amount.

Every Bond cleaning company use standard cleaning chemical but we use eco-friendly cleaning products.

We simplify your move out cleaning.
Testimonials
Wow, Amazing Product!
I sincerely thank Gary and his team for helping us out so quickly and for such an excellent job on a townhouse after tenants left it filthy. Cleaning team work so hard. Recommended for End of Lease Cleaning.
Best end of lease cleaners!
Excellent experience with Brightzone cleaning. The booking process was very easy and straight forward. Cleaners arrived on time, and did overall a great job in our office. So happy I am going to get them in every second week…
Perfect for what I needed!
Such a fabulous clean carried out, thank you. No faults at all in their cleaning work. They showed dedication to clean the kitchen and appliances, a tough job which took 3 hours alone. I was really impressed by Brightzone…
Frequently Asked Questions
What Is End Of Lease Cleaning Melbourne?

The End of lease cleaning is a process of getting rented property cleaned before a tenants move out from the place as per real estate standards. To get 100% back bond amount one has to do vacate cleaning.

How much does end of lease cleaning melbourne price?

The cost of the End of lease cleaning ranges from as low as $120 and goes up to $500. The cost depends on where the person lives, the space of the house, the time duration of the work and the type of cleaning required.
How much does end of lease house cleaning or Vacate cleaning service takes time?

Professional End of Lease cleaning taken approximately 4 – 5 hours. Rule of thumb that can be applied here is, 4 people cleaning take average 1 hour for every 1000 sqaure feet. So, the time depends on the property space and the number of cleaners involved.

Does end of lease cleaning includes window cleaning?

Yes, End of lease cleaning includes window cleaning with its frame and glass.
Get Bond Cleaning Price!
We are professional end of lease cleaning service provider in Melbourne for your home or business, look no further than Brightzone Cleaning. Get end of lease cleaning Melbourne price now!