Canopy Cleaning in Adelaide?
Thinking about cleaning the canopy for your commercial space in Adelaide, then Brightzone cleaning is there for your help. We have been providing excellent canopy cleaning services for many years in Australia.
Additionally, with the help of the latest equipment and technologies, we provide high-quality cleaning services at affordable rates.
Expert and Efficient Canopy Cleaning Services Include
Kitchen Canopy cleaning is important to remain healthy and hygienic. We offer kitchen cleaning service in Schools, Hotels, Restaurants, Golf Clubs, Pubs and Care Homes. Brightzone serve more commercial properties throughout Adelaide.
We are specialists in commercial canopy cleaning Melbourne or kitchen canopies and domestic ranges.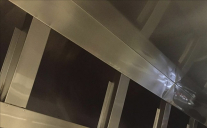 Canopy Hood Cleaning
We use specialized tools and techniques for kitchen hood cleaning deeply from both sides. Our expert cleaners give the best results.
Canopy Duct Cleaning
For best air quality, duct needs proper cleaning, with the advanced techniques we do canopy duct cleaning efficiently attaining perfection.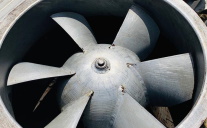 Exhaust Fan Cleaning
Canopy cleaning includes exhaust fan cleaning, too, with the highest standard. Commercial exhaust fans frequently gather a lot of dust that needs a deep cleaning.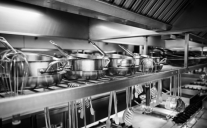 Kitchen Equipment Cleaning
Cleaning the filters is important for the best outcome. Long with this, we do clean the other equipment, for example, deep fryers, dishwashers, and cold rooms, etc
Why Commercial Canopy Cleaning?
Commercial canopy cleaning is necessary under health regulation and leases compliance. Regular scheduling of canopy cleaning is required for proper hygiene and maintenance.
Given below are some of the factors that determine the importance of canopy cleaning:
Cost benefits: The most important factor for doing canopy cleaning is cost-effective. As it includes the cleaning of the hood as a whole, and you do not have to bother about the different types of equipment cleaning altogether.
Enhanced Performance: With proper cleaning of hoods and air ducts, the performance of the employees also increases as they can concentrate on their core business.
Verified professionals: All the employees are police checked and have full knowledge of the law and their work which is must for any commercial restaurant
Increased business: With the help of professional cleaning of kitchen hoods, the company also grows eventually. Everyone wants to work in a clean and safe environment.
Safety measures: There is always peace of mind when you do canopy cleaning, as there is a reduced risk of fire and food safety, adhering to occupational health and safety measures.
What do we offer in canopy cleaning?
With our expert professional cleaners, we guaranteed quality results. Check out the offering in canopy cleaning that we offer:
We remove dust and residues that decrease efficiency.
Proper air supplies from the duct that prevent the risk of carbon monoxide accumulating
Removing cooking fumes and hot air
Helps in ensuring air movement in the kitchen
Additionally, Certification of canopy cleaning
Let us clean your Canopy hood with perfection and obtain desired results.
Book Our Canopy Cleaners Adelaide
Canopy cleaning removes the heat, grease, odours in your kitchen due to the exhaust. Our canopy cleaners do the process of removing gases like nitrogen dioxide, carbon dioxide, and carbon monoxide. These gases are released while using different types of equipment in the kitchen. The last option to avoid this is to make your kitchen go through regular maintenance which means calling Brightzone commercial Canopy company cleaners at a regular interval of time.