House Cleaning In Melbourne
Leaving out the stereotype of cleanliness choose out the latest technology cleaning process by Brightzone home cleaning team. At Brightzone we offer cleaning of every corner of your house. Isn't it annoying to do the cleaning of all those complex furniture and those sensitive cushioned sofas, no issues because now Brightzone house cleaners will not only take away your cleaning stress but will also save lots of your time.
At Brightzone we assure that there will be no breakage of any material or furniture during the cleaning process and if that happens then Brightzone cleaners will be liable to it. No house cleaning is no more a headache in Melbourne with Brightzone house cleaning in Melbourne.
If you want your house to be cleaned like a new one then call Brightzone house cleaning Melbourne!!!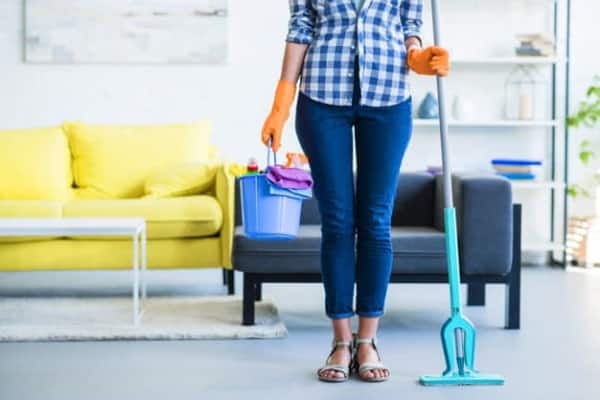 Best House Cleaning in Melbourne
Top to Bottom Cleaning – we are trusted, local House cleaners in the Melbourne area ready to clean for you!
Brightzone cleaning services have been providing house cleaning in Brisbane or house cleaning in Adelaide for a long time now. We ensure there is no damage done to the property and if it has done, our cleaner will be liable for it.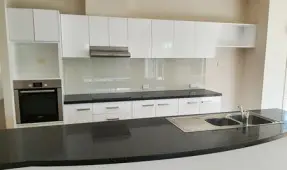 Kitchen Cleaning
Kitchen is the heart of the house and usually attract a lot of dirt; it is essential to get it cleaned.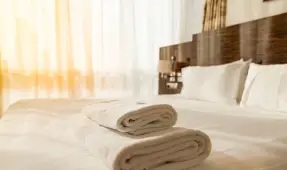 Bedroom Cleaning
For sound sleep, one needs the cleaning of the bedroom, and with our expert cleaning services, you can get that. 
 
Bathroom Cleaning
From removing hard stains to cleaning every bit of it, our cleaning expert will make sure to clean the bathroom and make it refreshing. 
 
Living room Cleaning
An essential part of the household where people visit, our cleaning will make sure to your living area looks as new as it was earlier. 
Benefits of choosing
Brightzone House Cleaning Services:
Cleans every corner
Does the insured cleaning of complex types of furniture
Cleans everything which is visible to naked eye and which are not.
Uses safe detergents and shampoos
Uses the latest technology
Saves time
Makes your house look like a new one by house cleaning service in Melbourne
Whats Include Brightzone in a House Cleaning in Melbourne?
For Bedroom
Emptying all the bins
Vacuuming, dusting, wiping and mopping all floors and surfaces
Removing all the cobwebs and cleaning light switches and doorknobs
Dusting furniture and cleaning window ledges
Cleaning hallways, staircase, ceiling fans
Cleaning inside Windows Cabinets, Drawers & Shelves
For Bathroom
Cleaning all surfaces and scrubbing the toilet
Cleaning outside of cabinets and drawers
Rinse and wipe bathtubs
Cleaning sinks, mirrors, drawers and shelves
Clean Wastebasket
Shine the Mirror
Wash and Air dry the Rugs
Scrub the Sink Fixtures
Unclog the air vents
For Kitchen
Cleaning all surfaces and wiping all appliances
Wet wipe outside of the fridge and oven
Cleaning stove and sink, cabinets and drawers
Cleaning range hood & filters
Clean and sanitize the freezer
Wash walls and ceiling to remove grease buildup
Clean refrigerator coils to remove dust
Refill soap dispensers and replace empty paper towel rolls
Frequently Asked Questions
How Much Does A House Cleaning Cost?
A housecleaning cost depends on the size of the house and number of cleaning workers working on the house. The average cost is $120 – $500. The cost is calculated on the basis of the square per feet.
What Is Included In A Standard House Clean?
A standard house cleaning includes kitchen cleaning, bathroom cleaning and cleaning of the rooms. Mopping floors, cleaning home appliances, showers, baths, toilets, cabinet doors, sinks and windows are all included in a standard cleaning. However, carpet cleaning is not a part of standard cleaning.
How Do I Book My House In For A Cleaning Service?
There are several companies that offer complete cleaning solutions. You can easily book the cleaning services online or by calling them on the number mentioned on their website. All these companies have dedicated customer helpline where one can clear their queries.
Quick House Cleaning Quote
If you want to keep your property in the best and appealing state then you should take the Brightzone house cleaning process on a regular basis. There are many more benefits of being regular at this cleaning process, as it increases the life of your household items. You can book home or house cleaners every 2 months and you may be offered with discounts.
House Cleaning will give you the best feeling and vibe in your house, so for that you need to hire Brightzone house cleaning Melbourne.